CONFESSION: Last week I was down, sad, and experienced a short yet rough moment in my life… they call it Imposter Syndrome… 😳
Let me explain what I mean…
💬
💬
💬
Most of you know I have some humble beginnings growing up in the projects in Miami, single + teenage mom, father was in prison, and dealt with being involved in gang life + street life in my adolescent years outside of playing sports and my family knowing what I was doing out there.
I never forget where I came from, and for better or worse sometimes thinking about where I came from brings me back there…
You see, last week as I'd finished a 1 on 1 session with a new client…
…out of nowhere a rush of old limiting thoughts crept into my mind like a professional thief at 4am creeping into an unattended mansion full of rare and super expensive luxury items… 👺
Those limiting beliefs stole the attention of my conscious mind for the moment… 🤦🏿‍♀️🤦🏿‍♂️
5 – 10 minutes of my life was completely gone and dedicated to this growing snowball of thoughts…
This led to me feeling terrible about myself for an hour or 2…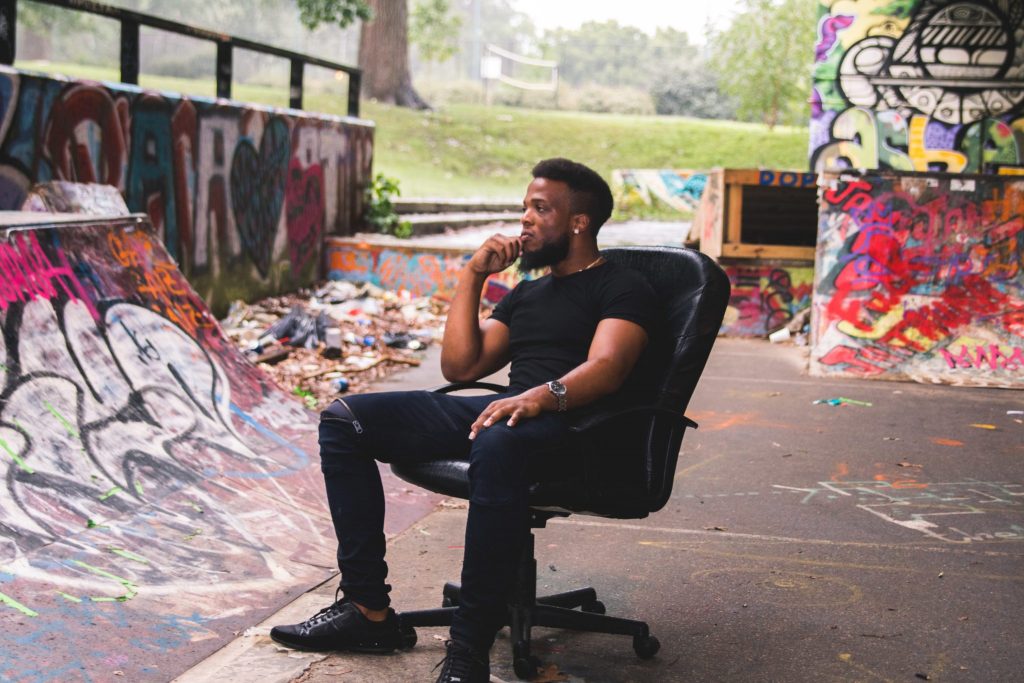 Some of these imposter syndrome thoughts have pulled the rug from under my feet before…
…leaving me to fall flat on my back…
…you see, at one point a couple years ago – I took a 6 month hiatus from my business ventures and drove Uber to make cash for 6 months, I didn't even wanna turn on the computer to make money online or do any work with my partners in Banana Wave…
Things were going better than before during that time, but again my own limiting beliefs and thought patterns nearly took me out of the game completely…
But you see, some of those thoughts snowballed into thinking imposter syndrome related thoughts like:
🤬 "Brah who do you think you are to be teaching and sharing sensitive information with people?"
🤬 "YO, why are you showing clients these sensitive parts of your business? Why are you logging into your account and showing them these numbers? They are just going to copy your stuff and teach it to other people, or they might use this information against you?"
🤬 "Who are you to be charging high ticket when you didn't go to school for high ticket, or get a degree for high ticket sales, or have a fancy title, or have years of experience working in the corporate world?"
🤬 "What if these people knew the real you, the you that is not the identity or role that you created and play in life and business? The you that is not always smiling, not always happy, or not always overdelivering? I'm talking about the YOU that gets pissed off, irritated, frustrated, sad, mad, and the YOU that is sometimes an extra CHILL & sometimes LAZY person – what if they knew that YOU?"
🤬 "What if they got to spend time around the YOU that isn't always traveling, making videos, and doing cool stuff – I'm talking about the YOU that sits at home setting up + reviewing marketing campaigns, reading books alone in complete silence, meditates alone, listens to a lot of audio lectures & audiobooks, experiments with a lot of consumable product ideas in the kitchen, watches netflix sometimes, makes weird voice impersonations, and watches sports highlights on YouTube?"
🤬 "What if people knew you really don't have everything figured out in your life and business even though you kinda do got some thangs figured out?"
🤬 "What if people knew how many times you get frustrated each day with the racist ignorant people you have to deal with in person, and online as a dark skinned King?"
🤬 "Who do you think you are to be traveling around and living in other countries when you got some of your childhood homies still on the same block in yo old hood of South Miami slanging that pack and hitting licks, or multiple of your old patnas sitting in a prison cell doing life for murder and other heavy crimes?"
🤬 "Why are you traveling alone and single, when will you ever find the woman of your dreams? Or for that matter will you ever be able to get the woman you want? Does she even exist? Is it possible to find a woman living this lifestyle I'm on? Where she at?"
I'll be real, for some reason it took a toll on me last weak even though I dealt with this and overcame it more than once before.
So what did I do to solve these mindset issues?
I got out of the house and went to the mountains, where I then made my way into a jungle and into nature…
…once there I took my shoes off, walked on the earth barefoot, walked on the rocks, walked into the stream of flowing water…
… the entire time allowing myself to get grounded and re-aligned with my higher vibrational frequency.
And within a few moments, I was vibrating higher, I was thinking from my higher 3 chakras (chakras are metaphysical bodies we have inside of us), and I was back in my groove baby – YEAH! lol
The good thing is that I've been through this before, so I knew what to do…
❤ I got back in touch with mother nature and my divine masculinity…
💙 I reminded myself of the many many accomplishments I've achieved in my life…
💚 I reminded myself of the fact that I was living on the other side of the world, and enjoying it…
💛 I reminded myself I been through some $hit and now I deserve to be living my best life…
🧡 I reminded myself that people around the world are waiting watching and depending on me to share my solutions, information, my story, my inspiration, my motivation, and my guidance to help them create a higher quality experience in their life and business.
💜 I reminded myself that people were watching me online from around the world and wishing they had my life, or one like mine
🖤 I reminded myself of the BIG BIG BIG dreams I have set for myself and that I must keep going…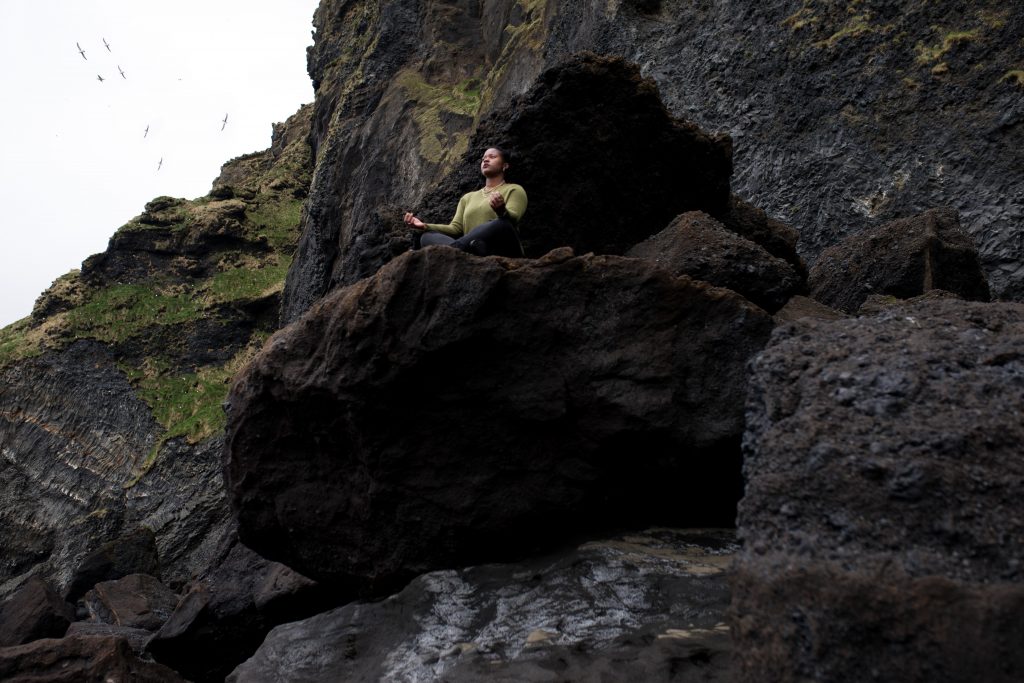 And when I got back home, I made it a priority to reach out to a few old friends, family members, and I told my loved ones that I do in fact LOVE THEM! Because I love my family & friends.
After doing these things – I got over it. 😌😌😌
☯ Even though I am a strong individual, sometimes I have moments where things don't always go my way and I feel weak…
☯ Even though I've built some awesome businesses and products, sometimes I still have doubts even when something is working…
☯ Even though I feel like I can do anything, I still have moments where the little lonely kid inside of me is afraid to try at all…
☯ Even though I believe in myself, I still have some moments where I am afraid of what people will say and their judgements about me…
☯ Even though I am partnered with some amazing people, well connected with some big players in the game, and have rubbed shoulders with some of the best of the best in the business realm, I still have to put in effort to overcome my limiting beliefs…
☯ Even though I've conquered some things in my life & business, as well as recreated a new paradigm of thinking for myself, I still deal with some of the old thought patterns and memories of who I was in my earliest years of life…
☯ and even though I travel the world and have a great time, I still have moments where I get lonely and desire the comfort of that familiar, consistent, and loving female touch…
This is my confession… 😯
Although I have a new coach I'm currently working with, amazing business friends who coach and consult with me, I've read many books and know quite a few tings, I still fall into moments like this because I'm human…
In this day and time, you'll see a person on social media and will never know what they really go through in real life outside of the HIGHLIGHTS that they post online and on social media…
There are times like this that are real – raw – uncut – important to share – and necessary for the people looking to make it in life and business to understand…
…Life ain't all rainbows, lollipops, panckaes, and smiley faces…
…Sometimes life can be hard, challenging, difficult, even sometimes life ain't fair…
…But in life you do learn over time to take the good with the bad. And I advise you if you're going through a tough time to keep in mind that "This Too Shall Pass"...
Most people you follow online will never share their shadow thoughts, shadow moments, or shadow self because they are afraid of being 'judged' or 'criticized' or afraid to have these things used against them. At that most have never done work to heal their shadow… 👤 I have – which is why I am able to come share this with you now. And there is part of me that is nervous about sharing such sensitive information online right now…
…Because you see, I feel like this confession about imposter syndrome can really help somebody out there who needs to hear this…
… and despite the other side of the equation, which are the haters and people that will look down upon me or judge me for sharing my truth.
📢PUBLIC ANNOUNCEMENT TO ALL OF MY HATERS📢
Thank you for doing so, I'm happy that I am able to occupy space in your mind, thoughts, and conversation for 100% FREE! Your hate fuels me to be greater, I use you for your energy as motivation like fuel in a Bugatti engine.
So this has been my confession about imposter syndrome, I have no expectations for this one aside sharing my truth with ya…
Are you an entrepreneur, and if so – do you have moments of imposter syndrome like this? And if so, how do you deal with it yourself?
Thanks for reading all of my tribe members.
Peace.
Your trusted online life and business guide,
Michael "Overdeliver" Baptiste
P.S. Imposter syndrome happens to many people at many different levels, if you are going through it now – remind yourself of all the things you've accomplished, and why you deserve to have the best that the universe has to offer. If you want more help and insight on how to overcome this then sign up for my newsletter and get a few FREE gifts just for signing up.
Click Here To Get Your FREE Gifts