I was tired of hooping on the hard concrete outdoor courts…
So I suggested to everyone in the group chat "let's go to Jump"
Little did I know that text message would spark my professional basketball career!
They all agreed, and soon there was a group of us headed to compete and have fun on an Olympic rubber court with professional hoops, a nice indoor setting, and NBA logos with motivational quotes everywhere.
This was my type of scene!
By the time everyone got there I'd already had some time to warm up and work on my shot a bit, so I was ready to play to win on the court like always.
Little did I know this was the day that would change everything for me.
You see, at the time I was only running my online coaching business, and marketing my premium online training courses.
Things were going well, and I really didn't expect to be back in the athlete circuit much at all.
High Ticket Freedom and my online ventures were now my life, and I didn't think that basketball was even possible for me anymore as I was in my late 20's and didn't have a single day of experience playing professional basketball.
You see, when I finished my senior season at Florida Memorial University I was named to the First team all-conference, all-defensive team, I received MVP, sportsman of the year, defensive player of the year, and set a record for leading my team in every statistical category.
But the truth is, I thought basketball was over for me since I didn't pursue playing professional basketball in my early – mid 20's.
Plus life was good being able to earn online, travel, wake up with no alarm clock, and live life safely abroad the way I wanted.
So back to this day at the gym…
We played a few games of 3 VS 3, and to be real – I was playing well on the court.
On defense I gave the guys I guarded a lot of problems with scoring, and on offense I was like a walking bucket scoring at will – focused on getting the wins.
After the game a man by the name of Joe (he's a legitimate legend in the Asian basketball world) came over and started having a conversation with my friend Alex and I about our games, and where we were from.
A few minutes of conversation turned into instant chemistry.
A few words led to talk about getting my friend and I into local basketball tournaments in Chiang Mai, and potentially one or some professional leagues out here in Thailand and Asia.
I was blown away by this opportunity that I'd attracted by choosing something different, and being myself.
Fast forward nearly 1 year later we've won 3 out of 4 basketball tournament championships in Thailand…
I got drafted to play in the Thailand Professional Basketball League, and led my team in points, rebounds, assists, steals, blocks, and minutes played…
not to mention I also was top 10 in multiple categories in the entire TPBL, but our team unfortunately had the worst record in the league.
But it's ok for the moment because it was an opportunity to play basketball at the next level that I wasn't even expecting.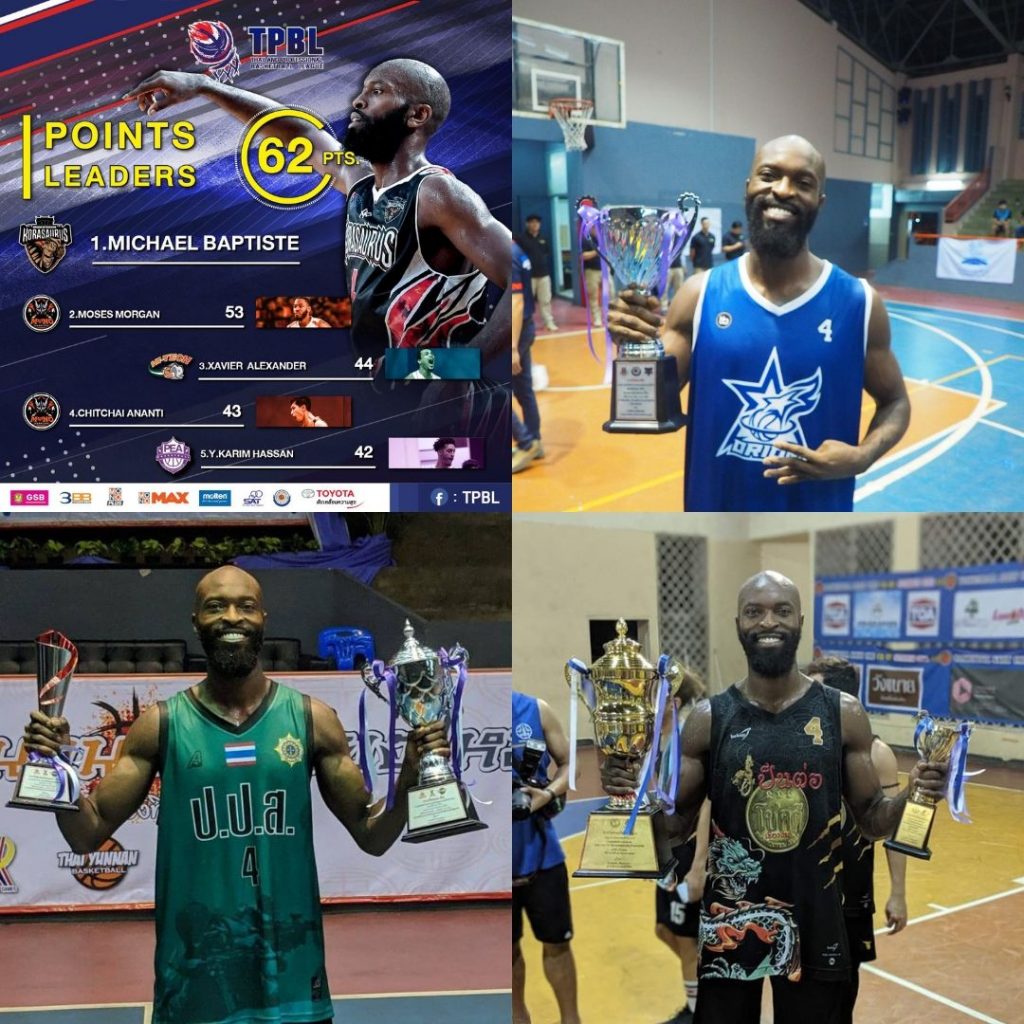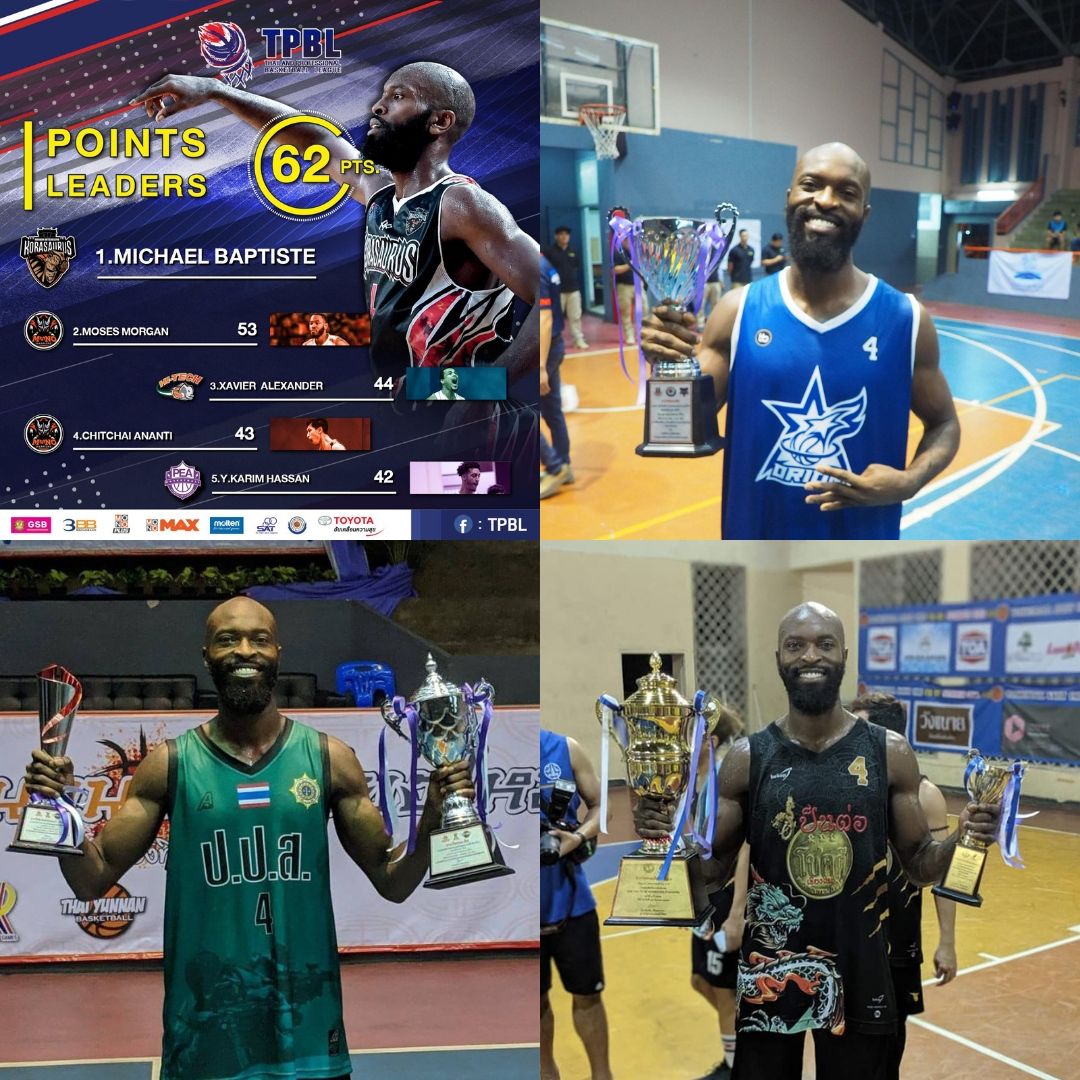 Now I'm getting ready for the next series of basketball tournaments, and professional leagues that I'll have the opportunity to perform in.
My focus is to get better everyday, and help my teammates get better everyday so we can compete for championships, because that's whats in my DNA as a basketball player.
You see, this was all made possible because I set my focus on creating an online business that would provide me with the freedom and flexibility to pursue my passions during my free time…
but not just any online business
The focus for me was on 3 things… and I share these 3 tips with you that can help you achieve more freedom in your life and business.
1 – The business must HAVE automation
Yes, I realized early on that I wanted to have my life, my time, and my freedom to do whatever I wanted with my 24 hours – because time on this plane is 1 thing that won't get back.
The way you make an automated business is to first identify a problem that people have, and then create or find a solution that people need.
Put that solution in front of people who have the problem, and then boom – it's easy peasy for them to purchase that solution from you.
From my experience automation is simply done with a few pages on a website, and some traffic being sent to pages on that website.
The next thing is to ensure that you can deliver that solution to people on an automated basis. Membership sites, proven affiliate offers, and even ebooks work well for solution delivery.
In my experience I learned that online courses, online training, books, software, apps, and even online coaching are business vehicles that can deliver the solution to customers with automation.
So I decided to focus my efforts on developing my own automated courses, online coaching, and digital products over the years since I love teaching and inspiring others.
The beauty is by doing so, it has allowed me to be able to turn around and years later – pursue my childhood dreams of playing pro basketball overseas, and I made my dreams a reality.
2 – The business must BE location independence
When I first learned about online business, my initial marketing teachers were sending me emails with pictures and videos of them and their families traveling the world while earning full time income.
The reason they were able to travel like this is because their business was 100% digital based, which meant they could be anywhere in the world and still earn income.
You can have the ability to travel, or share time with family, or even pursue old passions like I did – if your business is 100% digital.
The flexibility is nearly unlimited if you set your business up the right way from the beginning, that means everything that you do to run and grow your business has to be digital based.
What's great about this type of business is that all you really need is a laptop or smartphone, and Wi-Fi connection in order to operate your business.
The great thing about location independence is that you are not forced to be in 1 location forever, with this type of business you have the choice to choose where you want to go, if you want to go somewhere.
3 – The business must be something that YOU enjoy
I am a natural teacher, and I love to share wisdom.
So for me I knew that I wanted to be in a position where I was sharing information with others that could inspire them, and help them become more.
While in college I closed multiple offline high ticket deals with a luxury automotive dealer, a top level consultant to Bill Gates, and equity in a startup beverage company (the startup has now grown into a 7 figure business).
With this experience I knew that I had something, and so I began teaching people based on my skills with closing top dollar customers and clientele.
The key to your success with this is to look at what skills do you have that you can transfer to others?
What knowledge do have in your mind that you can use to coach and consult others?
What message can you share with people that can help solve a real life or business problem for them?
And if you don't have anything you are confident to share with others, then what service can you offer people that solves a real problem they have?
One major thing I learned is that even if you don't love the solution that you are offering people, you can still find a way to enjoy the process of solving problems and earning the life you desire.
By focusing on those 3 tips, I was able to create a business that provided me with what I wanted – because it's what I wanted.
Following these 3 tips, you can set yourself up for success from the very start, or from where you are at now.
You see it's been a journey since the start of my basketball career which was well over 16 years ago…
And it's even more crazy to me now that I've made my dream a reality after more than a decade and a half of going through hell on Earth just to reach this heaven on Earth for myself.
But now things have changed and I believe that it's a responsibility as movers and shakers to help others, like you, move and shake so you can manifest the reality you want.
You see I've been working on something that is very special to me, and something that I feel a little bit crazy to be putting out into the world at a time like this…
Now that I've reached my dreams of becoming a professional basketball player, and also thanks to the enjoyment, location independence, and high rate of customer success – I've decided to do something special.
Listen, my customers who've paid me as much as 10K for my knowledge and personal time will know this is a steal, and might have their feathers ruffled when they see and hear this…
But I believe it's the ideal time to help inspire more people, and give them the information they need.
I am offering access to a FREE training session I did that will show you the fundamentals of how to build your own full time high ticket coaching or consulting business online.
If you are inspired, and know that there is more to your life – and want help with getting more that you deserve then allow me to share my solution with you.
https://highticketfreedom.com/free-training
This is something that has stood the test of time.
The reason why it's worked for me, and has worked for so many of my successful customers and clients across 12 countries worldwide is . . .
Everything I do, and that I teach is based on timeless business building, tested sales strategy, marketing principles, and human motivation principles.
This special is not designed to be just another course, or an offer, or a program…
No.
You see, this has been created with 1 intention in mind. To transform your mind, business, and life!
So you see, my story is something that is unique to me – and I choose to share it with the hopes that it alone will inspire you.
And I also believe that with this special package of information, you'll be inspired to create the business that provides you with more freedom to live more life the way you envision in it your mind.
Always believe in your dreams because they were given to you for a reason.
I'd love to hear your thoughts and comments below.
And if you want help with making your business dreams and goals a reality, then click the link below to get started with the FREE training.
Click This Link Here To Get Started
I'll catch you again soon on these interwebs.
Peace.
Highly trusted online life and business coach,
Michael "Overdeliver" Baptiste