I am so excited to bring you this video edition of our High Ticket Freedom Show!
In this episode we will be deep diving into the introduction to our show.
It's understood that most people and organizations have their own unique process for how they get things done.
Inside of this podcast you'll be able to gain valuable nuggets of wisdom, innovation, business, life, marketing, heartfelt stories, and so much more.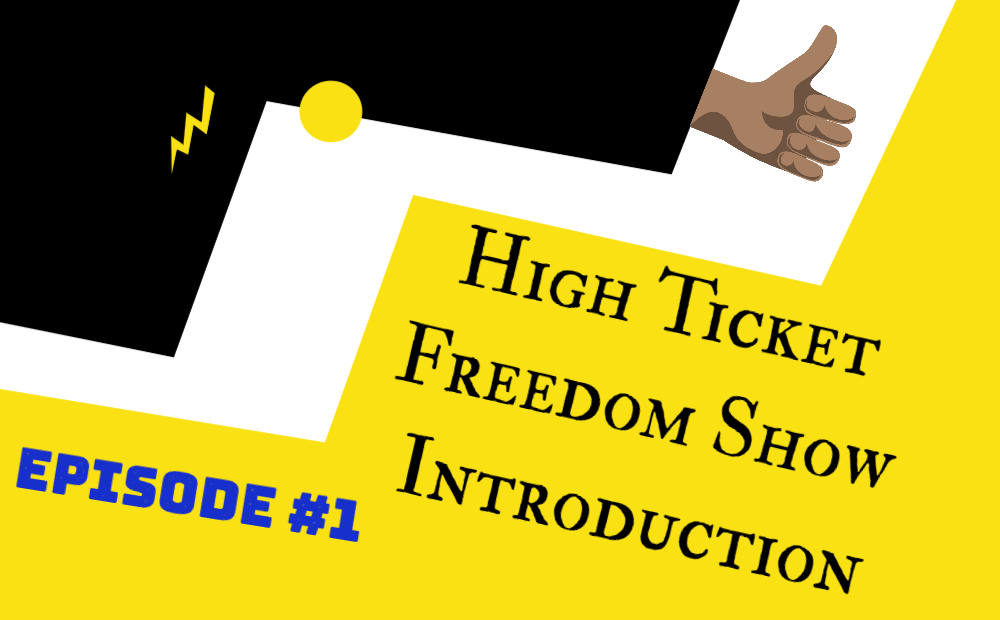 Please support our movement by tuning in to each episode, sharing these episodes with your friends, and engaging with our content as often as you can.
We are on a mission to impact the lives of at least 50,000 experts, coaches, consultants, and services providers that want to make a more positive impact in the lives of the people they serve. We are in the business of helping leaders become more influential, more impactful, more ethical, more moral, more effective, and more wealthy.
Stay tuned to our show, and our entire movement! We are here to help you 'Create Freedom Your Way'.
🎥 Subscribe For Videos 👉🏿 https://highticketfreedom.com/youtube/
🎙 Subscribe To Our Radio Show 👉🏿 https://highticketfreedom.com/radio
📓 Subscribe To Our Blog 👉🏿 https://highticketfreedom.com/blog
🖥 High Ticket Sales & Marketing Free Training 👉🏿 https://highticketfreedom.com/free-training
🗝 JOIN My Free FB Group 👉🏿 https://www.facebook.com/groups/highticketsociety
😍 Learn My Inspiring Story 👉🏿 https://highticketfreedom.com/about/
———————————————————————————
Follow & Like Our Movement:
YOUTUBE 👉🏿 https://highticketfreedom.com/youtube/
FACEBOOK 👉🏿 https://highticketfreedom.com/facebook
INSTAGRAM 👉🏿 https://highticketfreedom.com/instagram
LINKEDIN 👉🏿 https://highticketfreedom.com/linkedin
Peace,
Michael "Overdeliver" Baptiste