ATTENTION Affiliate Partners Make Up To $399.50 Per Sale With This High Ticket Business And Lifestyle Training Platform
Sign Up And Promote This Program That Has Helped Produce More Than 6 Figures In Client Results, And Success Stories.
Why Should You Promote High Ticket Freedom
Awesome, Proven Product – We've produced more than 6 figures in client results within the last year, your subscribers are going to thank you for an awesome recommendation.
High Quality Sales Funnel – We've had a specialist with more than 30+ years of experience in salescopy help create this webinar. We send all webinar leads from the webinar to complete an application, and schedule a consultation. We normally close between 20% – 25% of webinar attendees to booked consultations. Our normal sales consultation close rates are between 20% – 25% of all sales consultations.
30 Day Commissions via PayPal – We'll pay you out within 30 days of receiving sales just to ensure and give time to process refunds.
High Ticket Sales Commissions – We offer premium courses, books, and coaching solutions based on an individuals needs, desires, budget, and experience in business. The price of our solutions range between $999 – $5,000.

You'll earn 20% commission on all $1,999 sales, or $500 on all coaching sales.
Pixel & Application Tracking – We track all traffic data with our Facebook pixels, Google tags, and a Pinterest tag. We also track applications from prospects and ensure they give us your name so we can give you credit for any sales earned.
Loads Of Testimonials & Social Proof – Our clients results are the sweet spot! We're going to really showcase our clients results, and testimonials to create major conversions. Visit This Link To See More Proof
Webinar Swipes For Your Audience – Our webinar swipes have been written by a professional copywriter with the intention to inform, educate, and inspire your readers to take action. Click Here To Grab Your Swipes
---
Schedule A Private Webinar Promotion With Michael
---
Proven Success Stories & Testimonials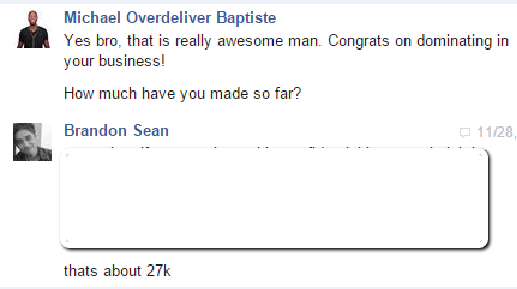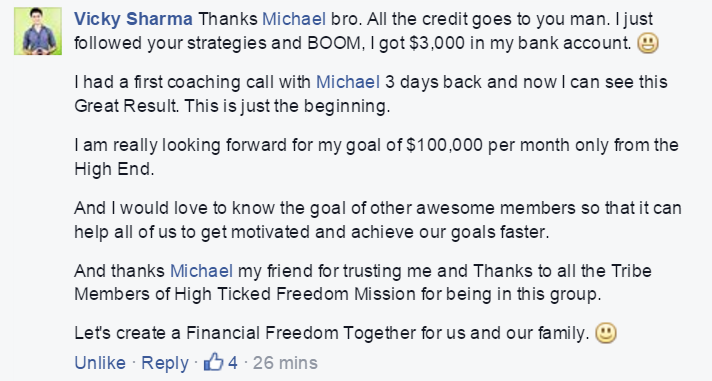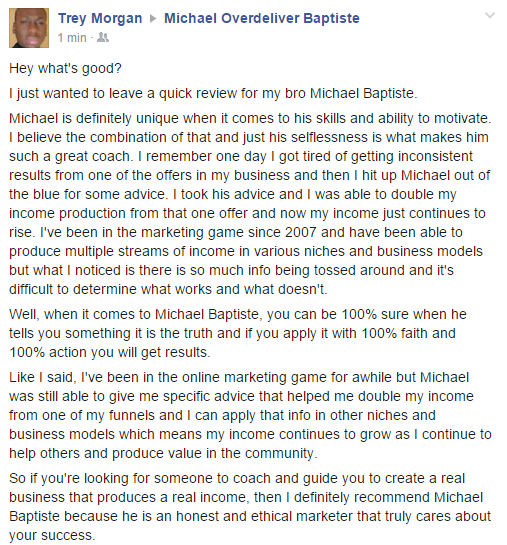 –> Want to see more testimonials? Click here <–
---
Email Swipes

---
Webinar Replay Below:
---
Reach Out To Me Anytime

Michael Baptiste
Facebook – https://www.facebook.com/mrmichaelbaptiste
Free Facebook Group – https://www.facebook.com/groups/highticketsociety
Podcast – https://highticketfreedom.com/radio
YouTube – https://highticketfreedom.com/youtube
Blog – https://highticketfreedom.com/blog
Email – michael@highticketfreedom.com
Skype – Mrmichaelbaptiste