The Secrets to Excellent Customer Service
Good customer service is a key factor in ensuring customers keep returning to your business.
It can be a challenge, but there are five easy steps to providing excellent customer service.
First, always greet your customers.
Make sure that their experience from the moment they walk in the door is positive.
Second, be accommodating.
If your customer needs to change their order, be willing to do so without any pressure.
Third, always stay calm and polite when dealing with difficult customers.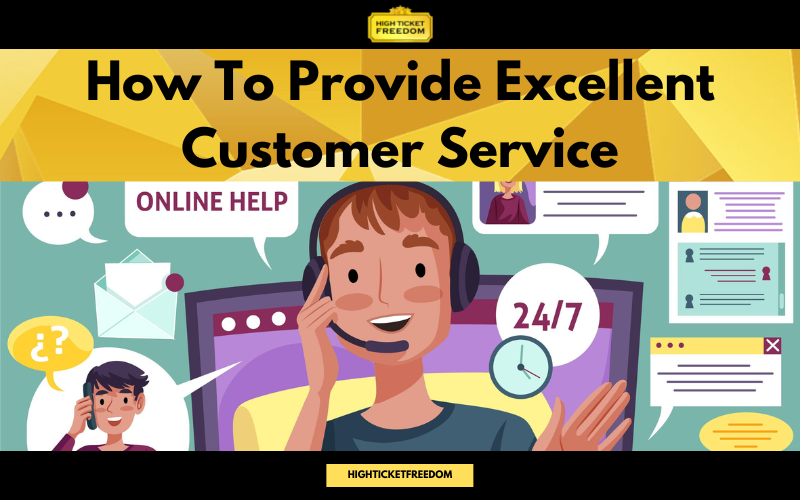 In order to provide excellent customer service, it is important to be polite and courteous to the customer at all times.
It is also important to be patient, and take the time to listen to what the customer has to say.
If there is a problem with the order, be sure to apologize for the inconvenience, and try to resolve the issue as quickly as possible.
It is also important to be responsive to customer inquiries, and answer any questions they may have.
Thank the customer for their business, and let them know that you appreciate their patronage.
There are many things that go into providing excellent customer service, but here are a few key tips:
1. Make sure you are knowledgeable about your product or service and can answer any questions customers may have.
2. Be friendly and polite, and make sure to listen to what the customer has to say.
3. Take care of complaints promptly and effectively, and always apologize for any inconvenience caused.
4. Go the extra mile to provide excellent customer service, even if it means bending over backwards a little bit.
5. Keep in mind that customers come first, and do whatever you can to satisfy them.
You can learn more and tap into our online training videos on our YouTube channel.
If you would like to learn more about how we help our students and clients activate their online business, and start attracting more high paying clients then we recommend enrolling into our High Ticket Freedom Academy today. 
In conclusion, providing excellent customer service is not as difficult as it may seem.
By following the simple tips provided in this article, you can make your customers feel appreciated and valued, which will encourage them to return to your business in the future.
Thanks for reading!
And now why keep waiting to grow your business by yourself, when we are here to help entrepreneurs, coaches, consultants, and experts just like you? Get started with our High Ticket Freedom Academy today!
Did you enjoy this article? 
If so, please share your thoughts below in the comments, subscribe to our blog, and share this article with 5 friends or family members who can benefit from it. 
And if you truly inspired, motivated, or if this article resonated with you – then we invite you to join our free training and download 2 free ebooks that can help you learn more about attracting high paying clients to your online business, Get Started Now With This Free Training.
I'll see you on the inside, and in our next article.
Trusted online life and business coach,
Wholeness high vibrations and GREATNESS,
Michael Baptiste – High Ticket Freedom