How to Get Started Marketing Online Courses
Online marketing courses have become increasingly popular in recent years.
There are a number of reasons for this, including the fact that marketing is one of the most rapidly-changing and complex fields, and the opportunities for online learning are limitless.
Additionally, many people want to learn about marketing from scratch, or supplement their existing knowledge with new perspectives.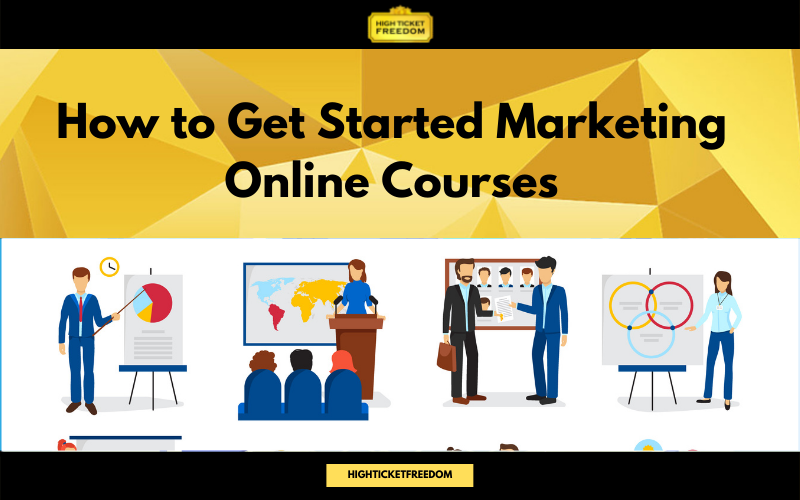 There are a few things to consider when marketing online courses.
The first is that potential students will likely be browsing the internet for specific information on online courses.
As a result, your website and course landing pages need to be well-designed and user-friendly to attract these potential students to stop and make a buying decision with your business.
Your website should also be featured prominently in search engine results pages (SERPs), as most people begin their research by searching for specific courses or programs.
Another important factor to consider is how you'll promote your courses to potential students with paid or organic strategies.
Traditional methods such as print advertisements, radio spots, and billboards may still be effective, but you'll also want to explore online marketing channels such as social media, email marketing, and pay-per-click (PPC) advertising.
By targeting the right audience with the right message, you can increase your chances of attracting new students and growing your online course business.
If you'd like to learn more information about how to attract high paying clients and gain a greater foundation on marketing and business development online, we recommend tapping into our online training videos on our YouTube channel.
If you would like to learn more about how we help our students and clients activate their online business, and start attracting more high paying clients then we recommend enrolling into our High Ticket Freedom Academy today. 
In conclusion, marketing online courses is a great way to reach potential students all over the world.
It is a cost-effective and efficient way to promote your course, and it can help you reach a larger audience.
By using marketing tools such as social media and search engine optimization, you can attract more students to your courses and create a successful online learning experience for them.
And now why keep waiting to grow your business by yourself, when we are here to help entrepreneurs, coaches, consultants, and experts just like you? Get started with our High Ticket Freedom Academy today!
Did you enjoy this article? 
If so, please share your thoughts below in the comments, subscribe to our blog, and share this article with 5 friends or family members who can benefit from it. 
And if you truly inspired, motivated, or if this article resonated with you – then we invite you to join our free training and download 2 free ebooks that can help you learn more about attracting high paying clients to your online business, Get Started Now With This Free Training.
I'll see you on the inside, and in our next article.
Trusted online life and business coach,
Wholeness high vibrations and GREATNESS,
Michael "Overdeliver" Baptiste