How To Do High Ticket Sales And Grow Your Business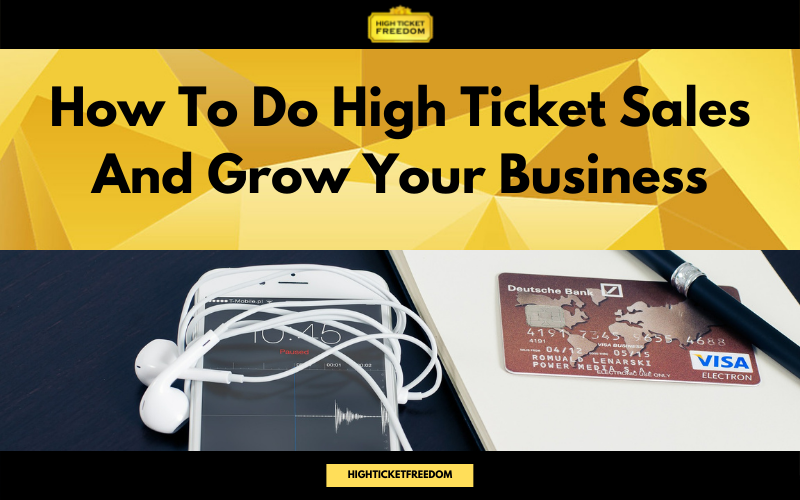 Do you know one of the best ways to grow your online business?
From my experience there are 2 solid ways to truly grow any business. One of those is going the route of mass volume sales, the other (which is my favorite) is that of High Ticket Sales!
You see, high ticket sales can be a great way to increase revenue for your business when you know how to perform them successfully.
Here are some tips on how to close a high ticket sale:
1. Make sure you have the best offer and a premium price to match. It's important to align the customer's needs with the value of the your offer. If you can, try to accommodate the customer's requests, even if it means spending a little more money to accommodate your customer at a high level.
2. Take great care of your customers after they buy from you. Thank them for their purchase, answer any questions they may have, and make sure they know where to find your products or services. If possible, invite them back for another visit or give them a scholarship or coupon code they can use next time they shop with you.
3. Follow up with your customers regularly.
For more tips like this, please sign up for our Free training here.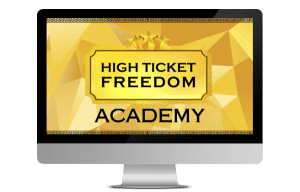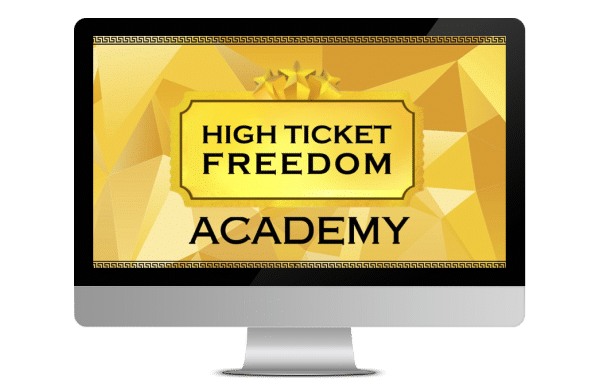 I've been doing high ticket sales for a long time, so I've seen a lot of things happen for myself, my partners, and the many clients that I've trained over the years.
One of the biggest challenges any business faces when selling high ticket items is overcoming objections.
In order to make a sale, it's important to understand the customer's objections and come up with a solution that meets their needs.
Here are some tips for overcoming objections and successfully selling high ticket offers:
1. Be prepared for objections. Make sure you have a good answer for any objection your customer may have. This will help you overcome any hesitations they may have and make the sale.
2. Set realistic expectations. Don't try to sell an offer that your customer can't realistically afford or isn't an ideal fit for their needs. This will help them feel comfortable buying the item and won't put pressure on them to buy it immediately.
3. Be personalized and authentic because people feel that. These days the average consumer is more educated and informed than ever before, plus they can smell when things are robotic or inauthentic. Be you, be real, be human, and allow people to feel good about their decision.
4. Overcome any common objections during the call before you get to the close. This one right here will help you close more high ticket sales before without having to battle with a persons objections. 
People often think of high ticket sales as being reserved for only the most popular gifted, smart, successful, and wise among us people.
However, you can get involved with high ticket sales when you have the right tools, and skills.
One of those skills that you should focus on developing is that of ethical, legal, as well as moral persuasion, which is a highly effective tool in generating more high ticket sales.
A core reason why, is the skill of ethical, legal, as well as moral persuasion can help you to shift a persons perspective and move them to taking you up on your ideas with more ease and joy.
Sales professionals are always looking for new ways to close more sales, and developing the skill of ethical persuasion can help.
They know that high ticket sales are key to them being able to produce explosive revenue and commissions, and they want to find the best way to generate those high ticket sales.
Here are some closing techniques for high ticket sales that can help you succeed:
1. Make it clear what the customer can expect from the purchase. This will reassure the customer that they are getting a good deal and that their investment is worth it.
2. Demonstrate how your product or service will benefit their life or business. Show how your product or service will improve their bottom line.
3. Offer a scholarship or a coupon that is available only during the call to help incentivize people to take all out massive action right away. This shows that you are serious about helping them make a buying decision that will benefit them, and that you value their time and money.
4. Let them know when you expect to have the product or service ready.
And these tips are some great tips that can truly help you learn how to do high ticket sales and grow your business online.
These are some of the tips that we share with our students inside of our High Ticket Freedom Academy. If you would like to learn more about how we help our clients produce results, and transform their life + business then get started with this Free Training Solution HERE.
If this article has been valuable to you so far, then we recommend tapping into our YouTube channel to learn more about high ticket sales and other training on high ticket business.
Please support our High Ticket Freedom Movement by commenting your thoughts below, sharing this post with 5 friends, and also subscribe to our blog + media channels to learn more.
🎥 Subscribe For Videos 👉🏿 https://highticketfreedom.com/youtube/
🎙 Subscribe To Our Radio Show 👉🏿 https://highticketfreedom.com/radio
📓 Subscribe To Our Blog 👉🏿 https://highticketfreedom.com/blog
🖥 High Ticket Sales & Marketing Free Training 👉🏿 https://highticketfreedom.com/free-training
🗝 JOIN My Free FB Group 👉🏿 https://www.facebook.com/groups/highticketsociety
😍 Learn My Inspiring Story 👉🏿 https://highticketfreedom.com/about/ 
Trusted online life and business coach,
Wholeness, high vibrations, and GREATNESS,
Michael "Overdeliver" Baptiste