Online Marketing Strategy, And How To Create It
Online marketing strategy is a process by which businesses create and execute a plan to attract, engage, and convert potential customers through the use of digital channels.
Businesses employ a variety of digital marketing techniques to reach their target market, including search engine optimization, social media marketing, and email marketing.
Digital marketing has become an essential component of any business's marketing mix because it allows businesses to reach a global audience with minimal outlay.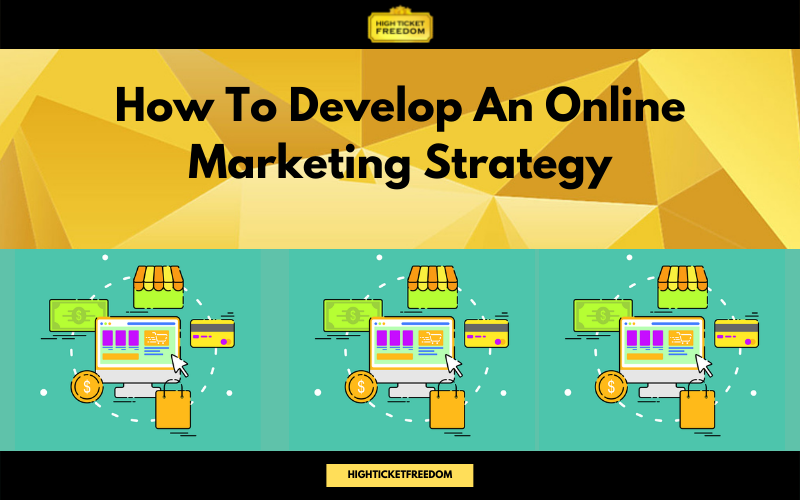 There are many online marketing strategies that can be used to create and develop a successful online presence.
One of the most important is search engine optimization (SEO).
SEO involves optimizing a website for the search engines so that it appears higher in the search results.
This can be accomplished by optimizing the website's title, meta tags, and content.
Another important online marketing strategy is social media marketing.
This involves creating profiles on social networking sites like Facebook and Twitter and using them to promote the business.
The goal is to create engaging content that will attract followers and encourage them to visit the website.
Online marketing strategy also includes email marketing, which involves sending emails to customers promoting the business or product.
The emails should be well written and interesting enough to encourage customers to open the emails, click the links inside, and the ultimate take actions that can lead to increased revenue.
Additionally, you can use social media platforms such as Facebook, Twitter, and LinkedIn to build relationships with potential customers and promote your products and services.
Learn more about various digital marketing strategies here on our YouTube channel.
By using a variety of online marketing strategy, you can create a successful online presence for your business that will help you attract new customers and grow your business.
If you would like to learn more about how we help our students and clients activate their online business, and start attracting more high paying clients then we recommend enrolling into our High Ticket Freedom Academy today. 
In conclusion, online marketing strategy is an extremely valuable tool that can be used to reach a large audience.
It is important to have a well-developed online marketing strategy if you want to see success with your business.
There are many different ways that you can use online marketing to reach your target audience, and it is important to experiment with different strategies to find what works best for you.
If you are not currently using a proven online marketing strategy, it is time to start.
In case you need some greater help with developing a proven online marketing strategy, then we can help you. We recommend enrolling into our High Ticket Freedom Academy today!
Did you enjoy this article? 
If so, please share your thoughts below in the comments, subscribe to our blog, and share this article with 5 friends or family members who can benefit from it. 
And if you truly inspired, motivated, or if this article resonated with you – then we invite you to join our free training and download 2 free ebooks that can help you learn more about attracting high paying clients to your online business, Get Started Now With This Free Training.
I'll see you on the inside, and in our next article.
Trusted online life and business coach,
Wholeness high vibrations and GREATNESS,
Michael "Overdeliver" Baptiste