Generating leads for online courses: tips and tricks
In order grow your online business, it's important to be generating leads for online courses on a consistent basis.
It is important to have a well-planned marketing strategy.
One way to do this is to create an alley oop asset, or a free gift, or a free lead magnet.
This is a free or discounted item that you offer your potential customers in exchange for their email address.
You can also offer a free preview of your course before subscribing.
Once people subscribe and become a lead, then you want to have an automated follow up process in place to nurture those fresh leads.
Finally, make sure that your branding and website design are visually appealing so you can attract more people to want to sign up for your online courses.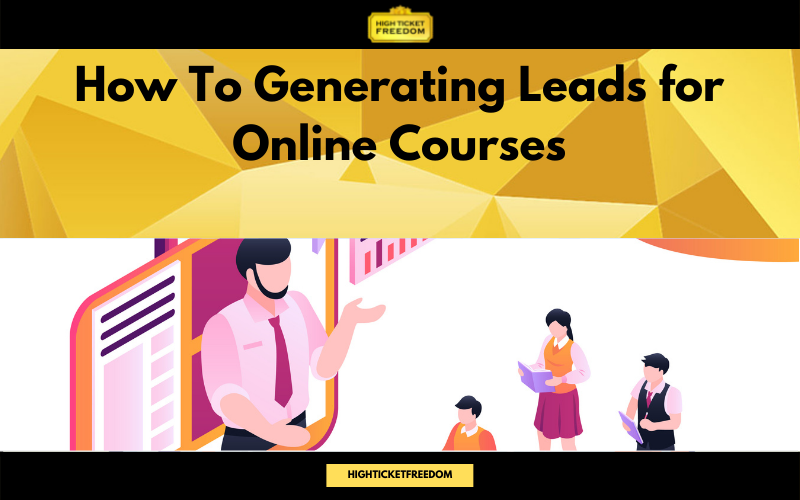 Generating leads for online courses can be a challenging task.
However, there are a few techniques that you can use to get the process started.
One of the best ways to generate leads is to create a GiveNGo page, or a squeeze page, or a landing page for your course.
This page should include information about the course, such as the topic, the length, and what students can expect to learn.
It's also important to include a call-to-action on the page, such as a sign-up form or a button that directs visitors to learn more about the course.
You can also promote your course by posting links to it on social media platforms and by including it in your email signature.
By using these methods, you can generate leads for your online courses and increase enrollment rates.
If you want to learn more, then I recommend tapping into our online training videos on our YouTube channel.
If you would like to learn more about how we help our students and clients activate their online business, and start attracting more high paying clients then we recommend enrolling into our High Ticket Freedom Academy today. 
In conclusion, generating leads for online courses can be a challenge.
However, by following the tips in this article, you can start moving in the right direction of creating a successful lead generation campaign.
Remember to keep your target audience in mind and to use a variety of marketing channels to reach them.
And most importantly, don't give up!
Generating leads takes time and effort, but it's worth it when you see those new students signing up for your courses.
At this point, why keep waiting to grow your business by yourself, when we are here to help entrepreneurs, coaches, consultants, and experts just like you? Get started with our High Ticket Freedom Academy today!
Did you enjoy this article? 
If so, please share your thoughts below in the comments, subscribe to our blog, and share this article with 5 friends or family members who can benefit from it. 
Also, if you truly inspired, motivated, or if this article resonated with you – then we invite you to join our free training and download 2 free ebooks that can help you learn more about attracting high paying clients to your online business, Get Started Now With This Free Training.
I'll see you on the inside, and in our next article.
Trusted online life and business coach,
Wholeness high vibrations and GREATNESS,
Michael "Overdeliver" Baptiste