Effective Email Marketing Campaigns That Get Results
Effective email marketing campaigns can help businesses reach their target market and increase revenue via email.
There are a few key things to keep in mind when developing an email campaign, including who your target market is, what message you want to send, and how you plan to deliver the message.
Additionally, effective email marketing includes tracking and analyzing your results to optimize future campaigns.
Effective email marketing can be a great way to connect with your target market and promote your products or services.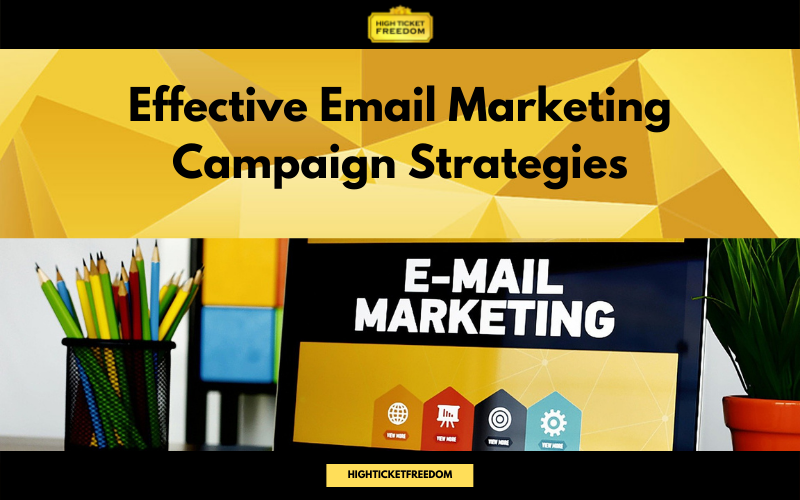 However, if you want your campaigns to be effective, you need to do some planning first.
Here are a few tips:
1. Know your target market.
The first step in creating an effective email marketing campaign is to understand who your target market is and what they want or need.
Once you know this information, you can tailor your campaign to meet their needs.
2. Choose the right mix of content.
Your emails should include a variety of content types, including articles, videos, images, and infographics.
This will help keep readers engaged and interested in what you have to say.
Check out some of our videos on our YouTube channel to learn more marketing and business wisdom.
3. Make it personal.
When possible, make sure your emails sound like they're coming from a real person, not a faceless corporation.
This will make them more likely to be read and appreciated.
4. Segment your list.
Once you have a good understanding of your target market, it's important to segment your list so that you can send tailored messages to each group.
This will help improve the overall effectiveness of your campaign.
5. Create engaging content.
In order for people to open and read your emails, you need to create content that is engaging, entertaining, informative, valuable, and beneficial for them.
6. Focus on writing compelling subject headlines
One of the most important elements in email marketing is getting your readers to OPEN your emails.
Crafting great headlines can help you get more of your audience to pay attention to your email messages.
One great hack that you can do is start a swipe file of all the subject headlines in your email inbox that capture your attention and get you interested in opening their emails.
If you would like to learn more about how we help our students and clients activate their online business, and start attracting more high paying clients then we recommend enrolling into our High Ticket Freedom Academy today. 
In conclusion, effective email marketing is an effective way to reach out to customers and promote your business.
However, it is important to create effective email marketing campaigns that will capture the attention of your customers and encourage them to take action.
By creating well-crafted effective email marketing campaigns, you can increase sales, loyalty, and awareness for your brand.
So don't wait any longer and start planning your next effective email marketing campaign today!
So what are you waiting for? Start using High Ticket Freedom today!
Did you enjoy this article? 
If so, please share your thoughts below in the comments, subscribe to our blog, and share this article with 5 friends or family members who can benefit from it. 
And if you truly inspired, motivated, or if this article resonated with you – then we invite you to join our free training and download 2 free ebooks that can help you learn more about attracting high paying clients to your online business, Get Started Now With This Free Training.
I'll see you on the inside, and in our next article.
Trusted online life and business coach,
Wholeness high vibrations and GREATNESS,
Michael "Overdeliver" Baptiste