Attention: Experts, Coaches, Consultants, and Entrepreneurs:

Learn How To Write A Winning Pitch From The Experience of an Award Winning Elevator Pitchman So You Can Win More Sales, Deals, And Get More People To Say YES!
Join me for a LIVE Class happening on Wednesday February 17th 2021 for only $49 today.
Price will increase to $67 once the live class is completed.

Watch me dissect our winning elevator pitch and showing you what we did

Get my personal and professional brand elevator pitch templates

Learn how to pitch yourself to anyone so you can get more people to say yes




Live Q&A session for all students to get your pitch reviewed and critiqued on the live call

All live students will get a BONUS 'hot-seat' session where you can pitch us live and we'll review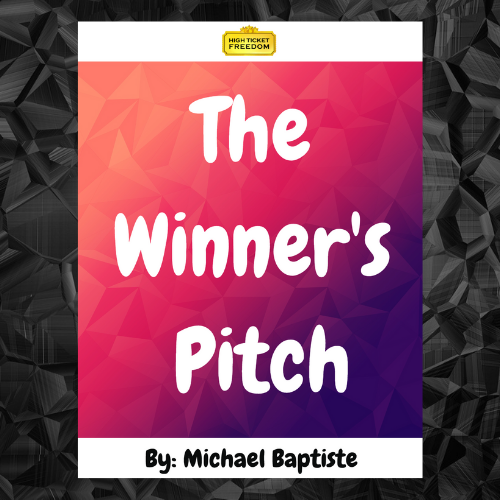 PROOF: Here Is My Award Winning Elevator Pitch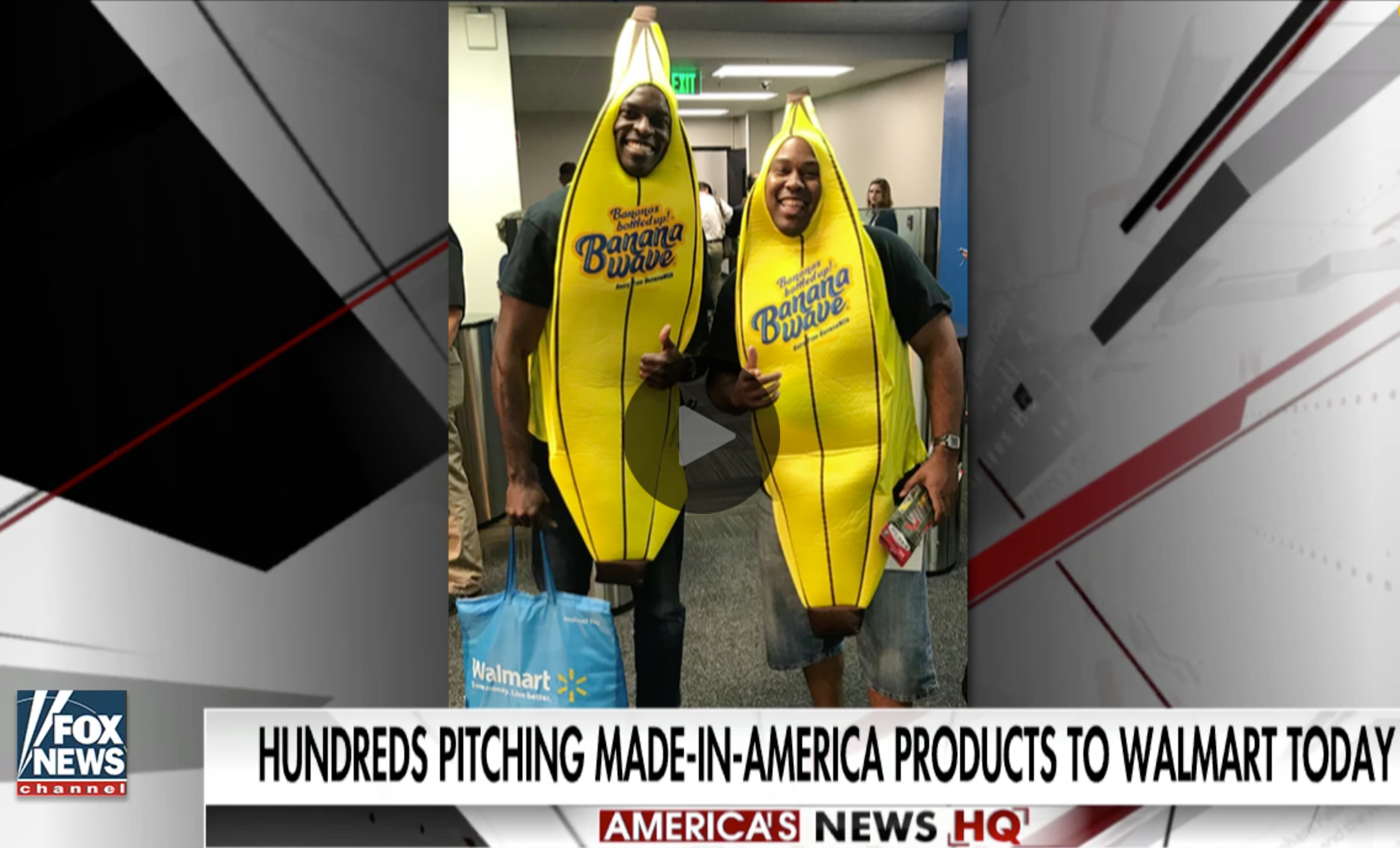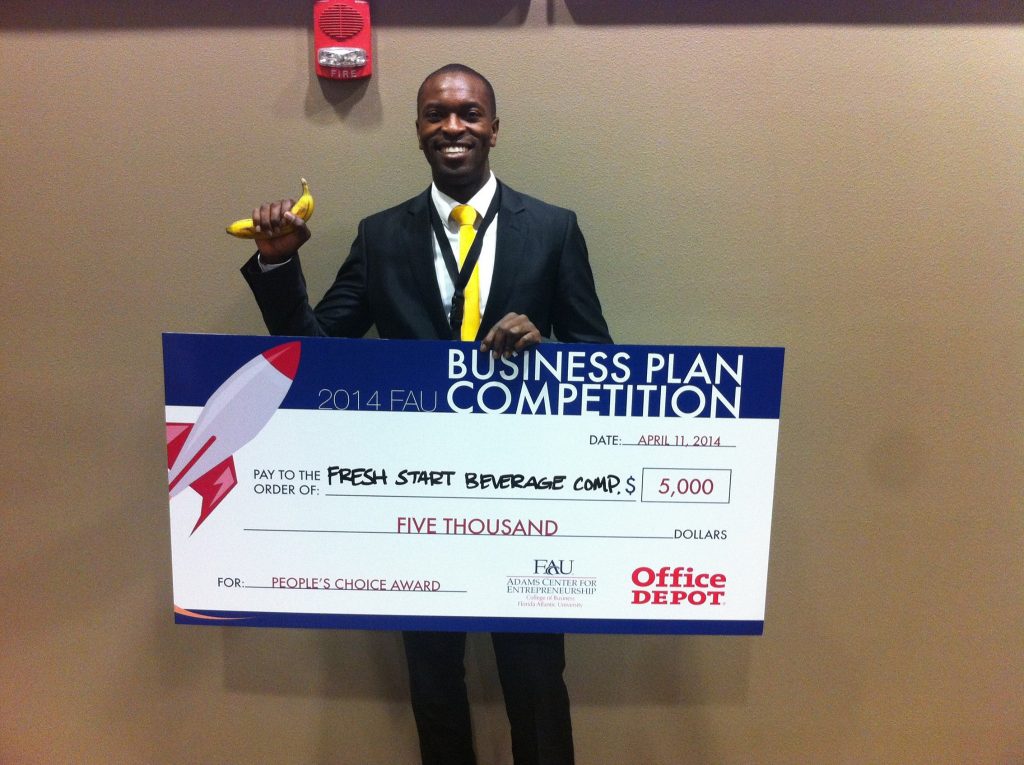 Why Should You Work With Me?
I'm Michael Baptiste, I help people build digital marketing engines that accelerate company growth. I also help people lauch consumer packaged goods products into the retail market. I am a certified entrepreneurship and business coach.
I am the founder of High Ticket Freedom, the premium online lifestyle and business training academy. I am also the co-founder of Banana Wave Bananamilk which is a non-dairy banana based milk alternative which sells in big box retail stores like Walmart, Whole Foods, HEB, and thousands of others.
I can relate to the feeling of starting something from nothing, because I myself built my own online business from scratch, and now 5 years later we are still growing. It wasn't easy, but it has been worth it so far.
If you ever wanted to learn how to write, and deilver a winning pitch, then you are in the right place and I can help you progress with your education right here today.
I can help you.
And here's how I can help you...
Join Me For This Powerful
Live Training Class With A Q&A Session

Here's Just A Quick Sneak Peek Of What Is In This Powerful Class For You!
2 hour class all about how to write, research, create, and deliver a winning elevator pitch




What is an elevator pitch, and why do you need one

How to create your unique selling proposition so you can stand out from your competitors

How to create an elevator pitch that can help you win awards for your business

How to find business plan pitch competitions online or offline so you can sign up, and enter for your chance to win

How to do your research and grab powerful data that will help you win over the hearts, and minds of your audience

How to use your body, emotions, facial expressions, and props to help you win more pitches

How to create a powerful opening statement to capture the minds, hearts, and attention of your target audience

How to write an elevator pitch for your personal brand so you can move forward to win more friends, and influence people

How to know when to deliver your personal brand pitch VS your professional brand pitchHow to determine the length of your elevator pitch

Access to a video training of me dissecting our winning elevator pitch, using it to win 5K in prize money, and leveraging that award winning pitch to help raise over $350K in start up capital

Personal brand elevator pitch template

Company branded elevator pitch template

Recommended resources, reading material, research locations, and more

Bonus group Q&A for all live students

Extra 'Hot-Seat pitch session with all students who enroll into this live class (Hotseat class scheduled for February 24th)

And so much more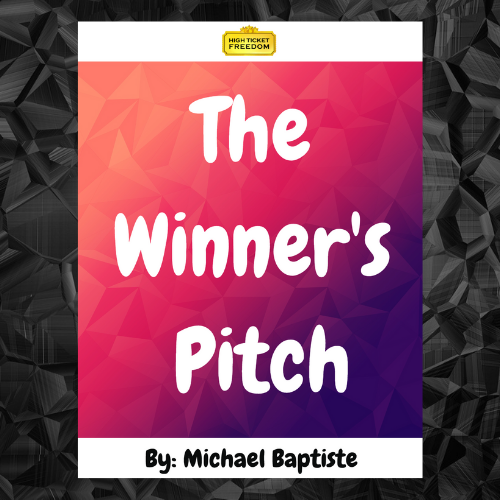 Here's What REAL People Are Saying About My

High Ticket Freedom Strategies & Coaching…
Listen to what Monique had to say

Listen to what Rochelle had to say

Listen to what Trey had to say

Listen to what Troy had to say

Listen to what Cameryn had to say

Listen to what Jimmy had to say

Listen to what Immy had to say

Listen to what Jacob had to say

Here's What To Do Now
Activate your access to 'The Winners Pitch'

Gain access to the members area and begin to go through some of the content

Schedule your date for February 17th at 7pm EST 2021

Join our online community, and network with others

Take all out massive action on the information inside



Action Takers Money Back Guarantee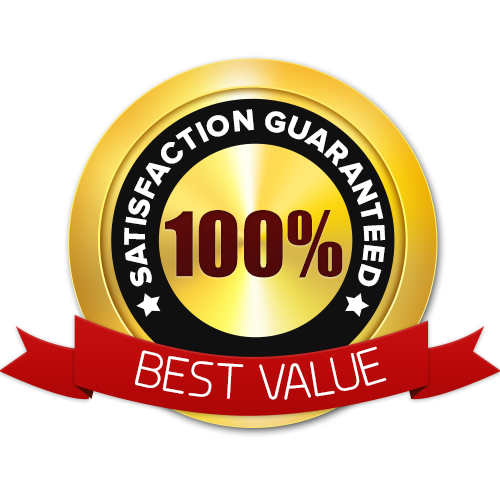 I'd like to take away all the risk in your purchase. I know what I'm offering to you may sound too good to be true. That's why I'd like to offer you a full 30-day money back guarantee on your purchase. When you pick up your copy of High Ticket Freedom Masterguide, put it to work for yourself within 30 days.
If you can show me visible proof that you've taken action with my process and you still feel like my guide was not worth the purchase price, then I'll happily refund your entire purchase. I'm not happy until you're happy! I've put my heart and soul into this truly one-of-a-kind masterguide for you, and I know you're going to get an inspired fresh perspective on whats really possible with the information and steps you find inside of it.
A Percentage Of Our Sales Go To Charity To Help Educate, Clothe, And Feed Hungry Children In Need
With each sale we donate a percentage of revenue to Michelle Tidors Kids Foundation. Our contributions allow them to provide clothes, food, and education to poor children in rural areas of Haiti. When you work with us, feel good at heart knowing you are helping the children through our contributions.